Preparing for Learner's Licence Exam
Get knowledge of your driver licence and traffic rules...
You can download the Driver's Guide PDF here: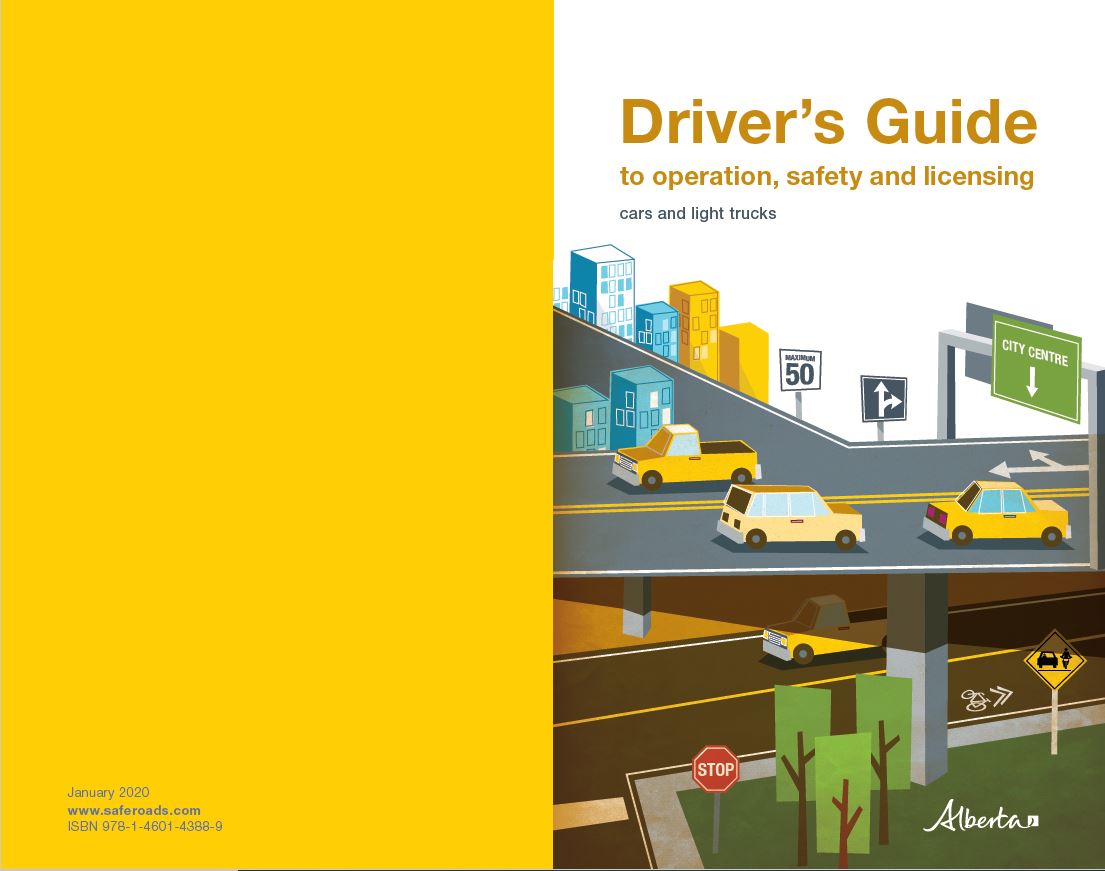 Introduction
When you are in the driver's seat, a whole new world opens to you. For drivers of all ages, getting a driver's licence can be a rite of passage, providing opportunities for employment, mobility and independence.
Driving involves responsibility and risk. The following are the key skills you must develop to prepare yourself for this responsibility.
ATTITUDE:
Develop an attitude of safe and responsible driving every time you drive.
AWARENESS:
Be aware of what is happening around you as you drive, and always make responsible decisions about hazards and problems.
KNOWLEDGE:
Learn and understand traffic laws and rules of the road.
SKILL:
Enrol in driver education programs to learn more about operating a motor vehicle safely.
It takes education, training and practice to develop this awareness, knowledge and skill. Your attitude shows in the decisions you make about being a responsible driver. Be prepared to be courteous with other road users. Always drive proactively.
Along with all the benefits that motor vehicles provide, there are also costs. Beyond the direct costs of building and maintaining our roadways, there are environmental and human costs. Recent statistics on road safety in Alberta show that in 2016 there were 133,124 collisions reported. In this year, 273 people were killed in those collisions and 12,465 were injured. Most collisions can be prevented.
The Office of Traffic Safety recommend that you obtain training and education from a licensed driving school to enhance your knowledge and skill. Driver education courses are available for the operation of passenger vehicles, commercial vehicles, and motorcycles.
If you require information about schools that provide driver education, or information about the testing process to obtain a driver's licence:
refer to your local directory
visit www.alberta.ca/driving-vehicles.aspx(under Driver Education)
contact Alberta Transportation Call Centre at 780–427–8230. You can reach Alberta Government offices toll-free from anywhere in the province by first calling 310–0000
Guides available:
The following guides provide information about the safe operation of cars and light trucks, commercial vehicles, and motorcycles, and the licensing of drivers and riders. These guides provide information for all classes of driver's licences in Alberta, and will help you obtain an Alberta driver's licence. Consider keeping the guides in your vehicle as a reference.
A DRIVER'S GUIDE TO OPERATION, SAFETY AND LICENSING
Cars and Light Trucks
This guide provides information
for all drivers.
A COMMERCIAL DRIVER'S GUIDE TO OPERATION, SAFETY AND LICENSING
Trucks, Buses, Emergency Responders,
and Taxis
This guide provides information about driving commercial vehicles. It is used with A Driver's Guide to Operation, Safety and Licensing. Both of these guides should be used when preparing for the knowledge test and when learning to operate trucks, emergency response vehicles, taxis, buses as well as when handling dangerous goods.
A RIDER'S GUIDE TO OPERATION, SAFETY AND LICENSING
Motorcycles, Mopeds and Power-
Assisted Bicycles
This guide provides information on the safe operation of motorcycles, mopeds and power-assisted bicycles. It is used with A Driver's Guide to Operation, Safety and Licensing.
GEARED TO GO: A WORKBOOK
FOR COACHING NEW DRIVERS
This guide assists coaches who are providing supervision to new drivers
as they gain experience and skills.